Reflecting On The Weekend
As I mentioned yesterday in a regular routine. such as traveling for work, it's easy to switch on to auto-pilot, to to get side-tracked into the gnarliness of life, and to forget to pay attention to the joys of life.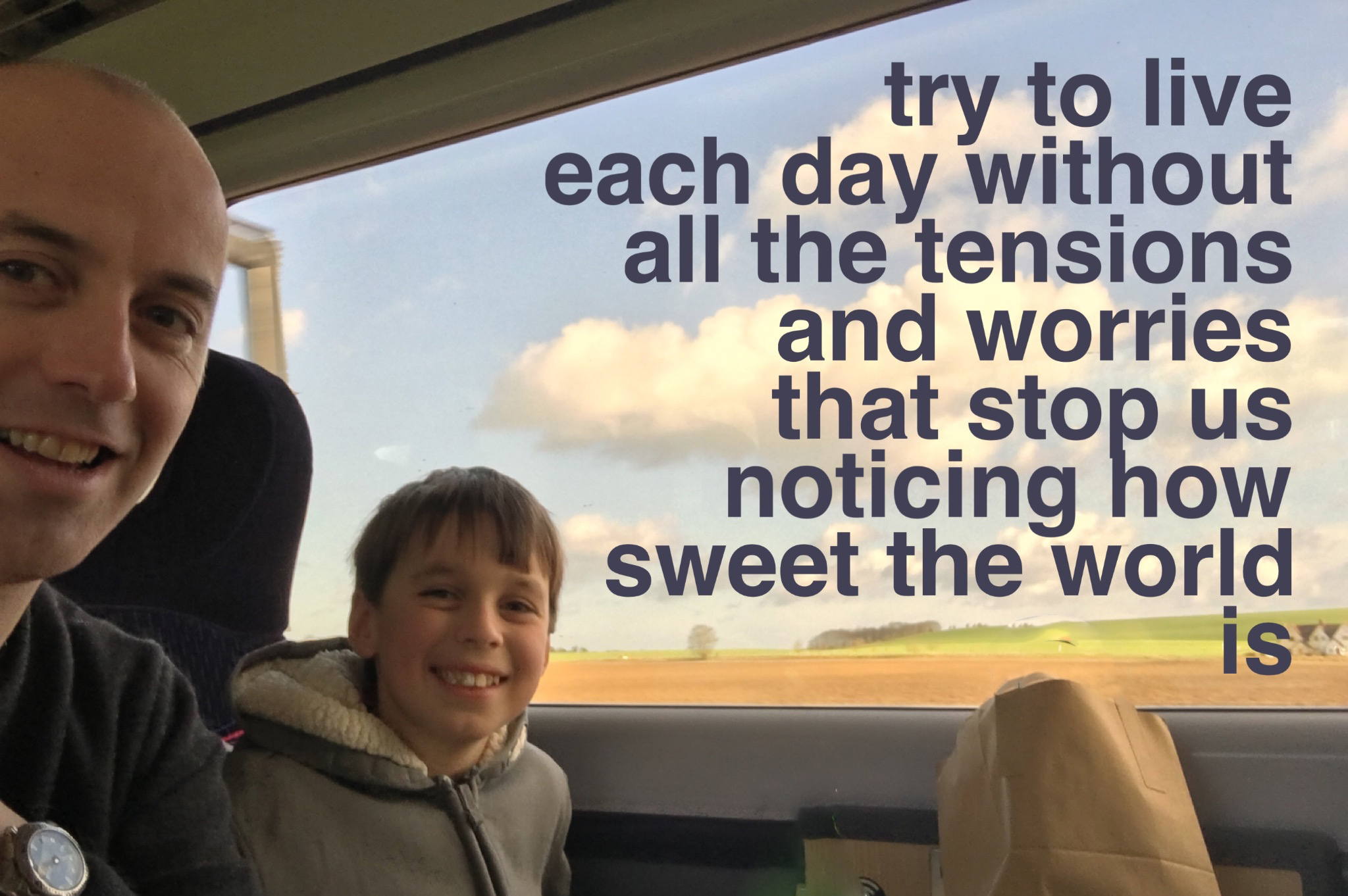 If you choose to go looking for them, there are stacks of articles about the secrets to being happy, and one of the points that is flagged time after time, is to foster a sense of gratitude.
As traveling to the London office, or flying to customer onsites, was something that takes me physically away from my family, I started to look for something that help me to remain actively closer to them in other ways.
Micro Content Curation
Ideally something which wouldn't need me to carry anything extra, but which resulted in something concrete - and in late 2015, I started "Reflecting On The Weekend". This is a light-weight curation of the memories from the weekend just passed, and something which I could manage and share using purely my phone (as I always have it with me anyway). Using the iOS app 'Diptic', I started forming simple collages, of up to a maximum of 9 images, the encapsulated some key moments of the weekend... and the result has become something I actively look forward to, even on the frosty early morning starts.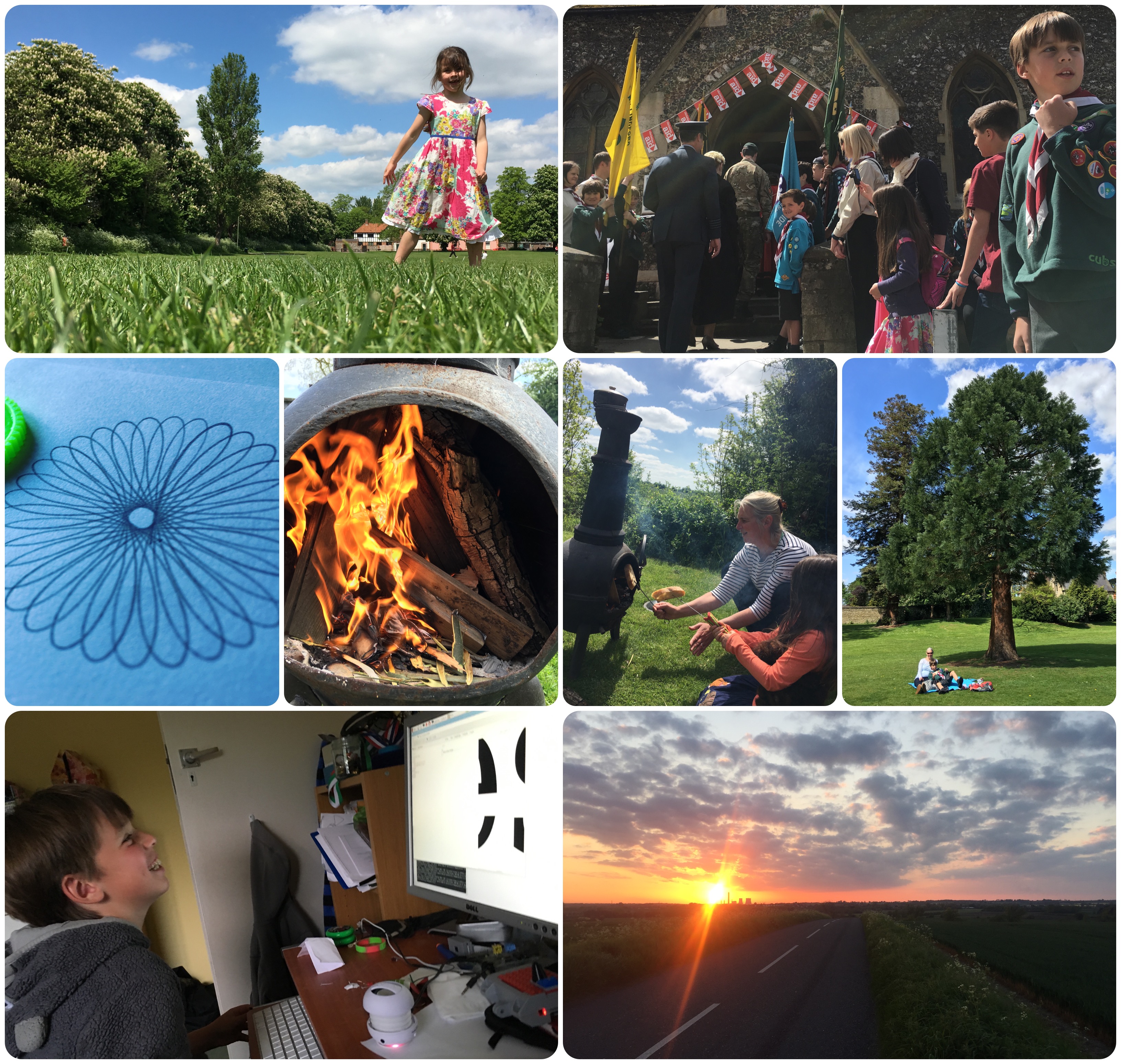 Similar to the photo365 project, there is another Flickr album for 'Reflecting On The Weekend' as well as a page on this site collating them.
In yesterday's post I described using the Flikr API to pull in the small versions of images from an album, but in addition, I also a simple, lightweight, no-dependencies JavaScript lightbox called 'luminous' to display a larger one upon clicking.